By EMMANUELA YOGOLELO
Have you found yourself, yet, wondering what I was doing before covid-19 forced us all into confinement?
Well, allow me to tell you one thing I was doing. About two months before we went into lockdown, I was commissioned by the prestigious HOME Arts Centre in Manchester to create and perform a new piece for Horizons Festival 2020.
The piece is an interactive musical performance, based around a talk about climate change from a justice point of view. It creatively engages the audience in both the performance and a conversation around climate justice.
As mentioned on my website https://emmanuelayogolelo.com/about/ this piece will be a part of a wider project in which I am exploring climate justice activism through music and other art forms.
The final performance was going to look and sound like an evening of storytelling in the old Eastern DR Congo in Africa. Family or community members there would seat in a circle under a tree or around a fire. Those who want, would join in the story telling through responses to calls; singing; percussions including body percussions (clapping, ect); chanting; dance and more.
At the end of the performance, there is a Q&A for both the audience and a panel of climate activists and other people to share opinions and personal experiences and to exchange thoughts about climate change.
I was just starting to put the piece together when my commission got cancelled. Now let's be positive here, they say 'there is hope for a living dog than there is for a dead lion'.
More venues and festivals, around the country, were expressing their interests in programming my interactive musical performance in their events. Some are coming back to me saying they still interested and would like to programme the performance later this year or next year, digitally or live.
One of these festivals and venues is People's History Museum in Manchester. The museum will digitally programme the Q&A of my performance in their 'November Radical Late' (Thursday 12th November, 5-8pm), in their premises.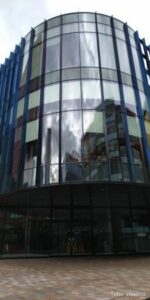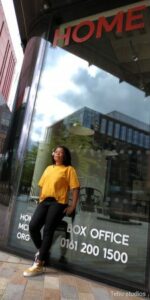 The museum, which is working towards reopening on 1st September, says 'my performance would fit so well with their programme and contemporary collecting priorities'.
In fact, I will produce a talk and Q&A about migration and climate change or the link between these two. Some music will be performed during this production. This production will coincide with the annual climate summit/COP26 talks, scheduled to take place in Glasgow this year.
More on me exploring climate justice activism through music and other art forms in future posts.
To stay updated on my upcoming production/performance at PHM in November (New Ct St, Manchester M3 3ER) and other projects I will be doing in the future, keep visiting this blog.
I will be uploading, on here, more posts; songs I write; performances I do and general topics related to my practice.
I will soon be able to offer my normal services and new bespoke ones online. Fees are based on Musicians Union rates.
Services I currently am offering ar
African singing workshops
A training in using African musical traditions as technique to create interactive pieces and performances
Improvisation sessions with me around singing, song writing and African polyphonic singing/harmonies
For more information on these services or inquiries, send an email via the contact page . sremmanuela@googlemail.com or call on 07868591070
Until next time, please kindly subscribe for this blog (AT THE BOTTOM OF HOME PAGE);follow me on Twitter (Emmanuela Yogolelo or @emmayogol1); like; share; spread the word and leave constructive comments.
Thank you.