Have you ever noticed something else about music beside music being these pleasant sounds and beautiful harmonies?
I have.
You too have? Please share with us, in the comment section.
I've noticed that there are some traditions that are practiced around music. Some of these traditions seem to be more musical and others less. More or less musical, they are the ingredients that make music what it is.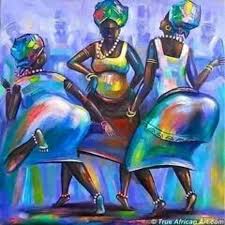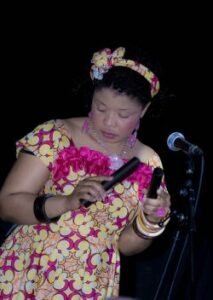 In Africa, where I originally am from, these traditions are many and various. Some change and other stay the same. African musical traditions fascinate me and inspire my creativity and work.
The main musical traditions or ingredients in Africa are singing/vocals, dance and percussion. In fact, in traditional African music these three are inseparable.
Other African musical traditions are major, minor and pentatonic moods; lyrics; instrumentals; call-response; harmonies; rhythm; chanting and humming; ululation; storytelling; improvisation, dramatization and participation. I will talk more about few of these musical traditions in the next post and before I reveal our new Afro-Raga music.
I will leave you here today with samples of some of the popular rhythms in the DR Congo, in the central African region.
For Agwaya also 'Kalalila' rhythm, listen to KILIYO YA MAMA AFRIKA by clicking on the link below
https://soundcloud.com/search?q=emmanuela%20yogolelo
For more Agwaya/Kalalila and SouKous/Seben rhythms, listen to AMANI @ LUSH
To stay updated on this project and other projects I will be doing in the future, keep visiting this blog.
I will be uploading, on here, more posts; songs I write; performances I do and general topics related to my practice.
I will soon be able to offer my normal services and new bespoke ones online. Fees are based on Musicians Union rates.
Services I currently am offering are
African singing workshops
A training in using African musical traditions as technique to create interactive pieces and performances
Improvisation sessions with me around singing, song writing and African polyphonic singing/harmonies
For more information on these services or inquiries, send an email via the contact page. sremmanuela@googlemail.com or call on +(44) 7868591070
Until next time, please kindly subscribe for this blog (AT THE BOTTOM OF HOME PAGE); like; share; spread the word and leave constructive comments (AT THE BOTTOM OF THIS PAGE/LEAVE A REPLY)
Thank you.